About the Author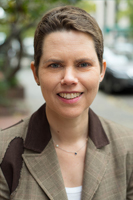 Caitlin Macy is the author of The Fundamentals of Play, Spoiled, and Mrs.. A graduate of Yale, she received her MFA from Columbia. Her work has been published in The New Yorker, The New York Times Magazine, and Slate, among other publications. She lives in New York City with her husband and two children.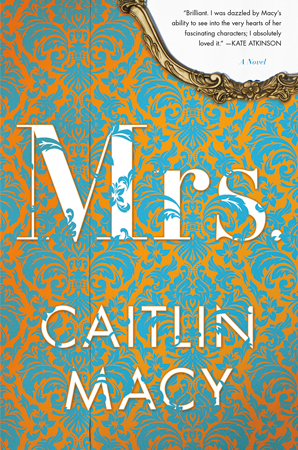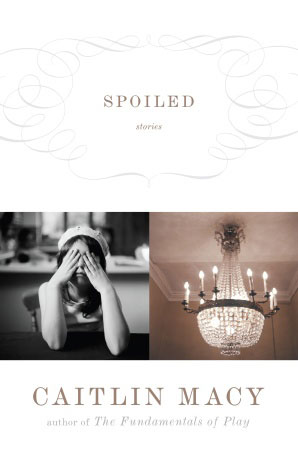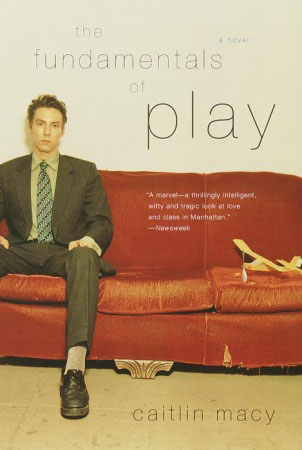 Upcoming Events
February 13, 2018
The Corner Bookstore at 6:00 PM, New York NY
1313 Madison Ave, New York, NY 10128
February 15, 2018
Elm St Books at 6:30 PM, New Canaan, CT
35 Elm St, New Canaan, CT 06840
February 20, 2018
Point Street Reading Series at 7:00 PM, Providence, RI
Alchemy
71 Richmond St. 2nd Floor Providence
Doors Open 5:45
March 5, 2018
Garden District Book Shop at 6:00 PM, New Orleans, LA
2727 Prytania St, New Orleans, LA 70130
March 6, 2018
Square Books at 5:00 PM, Oxford, MS
160 Courthouse Square, Oxford, MS 38655
March 8, 2018
Margaret Mitchell House / Atlanta History Center at 7:00 PM, Atlanta, GA
130 West Paces Ferry Rd NW Atlanta, GA 30305
March 12, 2018
Blue Bicycle at 12:00 PM, Charleston, SC
420 King St, Charleston, SC 29403
March 13, 2018
Litchfield Books
at 11:00 AM, Pawleys Island, SC
11421 Ocean Hwy, Pawleys Island, SC 29585
April 4, 2018
Bank Square Books, Mystic, CT
53 W Main St, Mystic, CT 06355
April 5, 2018
RJ Julia Booksellers at 7:00 PM, Madison, CT
768 Boston Post Rd, Madison, CT 06443
June 9, 2018
Book Hampton at 5:00 PM, East Hampton, NY
41 Main St, East Hampton, NY 11937
Praise for Mrs.
"Gwen Hogan and her husband, Dan, a U.S. attorney, do not fit in with the elite families at St. Timothy's preschool in Manhattan, where other mothers often mistake Gwen for a nanny at pick-up time. However, Gwen is not a total stranger to the other St. Tim's mothers. She knew Philippa Lye, for one, while they grew up in Massachusetts, back before Philippa's modeling career and her marriage to banker Jed Skinker.
In January, a new child joins the school, and her mother, Minnie Curtis, is set on befriending Philippa to further her own secret agenda. Soon Dan discovers a link between Philippa's past and his current investigation into a criminal he couldn't prosecute years earlier. Macy (The Fundamentals of Play, 2000; Spoiled, 2009) creates a masterful portrait of marriage, ambition, betrayal, power, and secrets. She tells the stories of the Hogan, Skinker, and Curtis families from varied perspectives, building the tension to heartbreaking heights and grappling with the long-term ripples of trauma and characters' failures to one another throughout the complex and impossible-to-put-down novel. Readers will remember the three families long after the last pages."
—Laura Chanoux, Booklist Starred Review
---
"Mrs. could be the next Big Little Lies."
—Entertainment Weekly
---
"piercing and honest" and a "fresh take on the society novel"
—Publishers Weekly
---
"a delightful mix of characters"
—Library Journal
© 2017 Caitlin Macy, new website in progress.